Exercise Report : ASTRAL KNIGHT 2019 – Aviano AB, Italy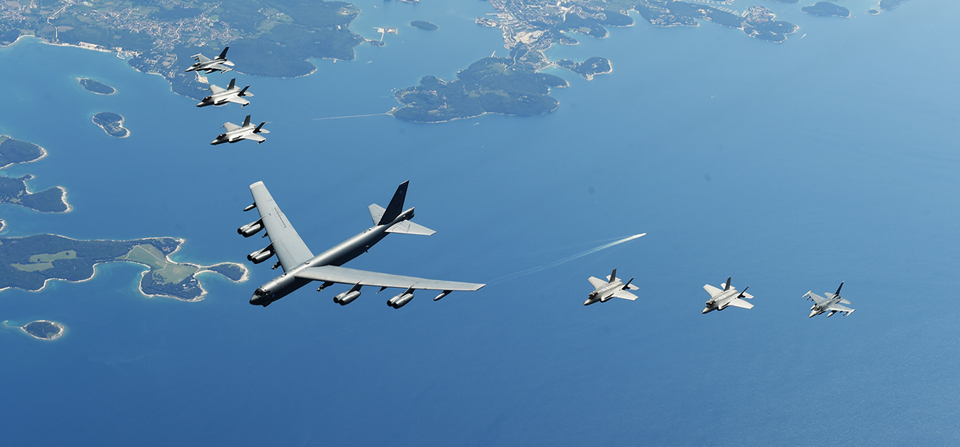 U.S. and Italian Air Forces aircraft consisting of F-35 Lightning IIs, F-16 Fighting Falcons, and a B-52 Stratofortress, fly in formation over the Adriatic Sea during Astral Knight 19, June 4, 2019.
(U.S. Air Force photo by Staff Sgt. Joshua R. M. Dewberry).
Image source: U.S. DOD