MILAVIA - For All Military Aviation Fans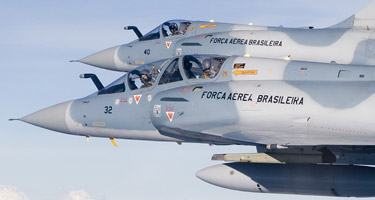 Introduction
MILAVIA is dedicated to military aviation. We offer a broad range of military aviation related content for the aviation fan.
The Air Shows section provides the airshow calendar and air show reports with photos of the flying displays.

The Aircraft directory focuses on modern combat aircraft; fighters, ground attack aircraft and bombers in past and present service.

The Air Forces section provides focus articles on some rarely covered air arms.

The Specials section has various military aviation articles and photo reports covering exercises, units, and more.

And there is much more! Enjoy!
Previous

|

Next
Added: 31 Aug 2022 | Section: Specials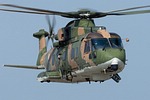 Report on the Esquadra 751 "Pumas" that nowadays operates the Portuguese Air Force EH-101 Merlin helicopters in the Search And Rescue (SAR) and Combat (SAR) roles.
FAP Esquadra 751 Photo Report
Previous

|

Next
Added: 01 Jan 2022 | Section: Airshows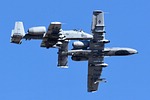 Davis-Monthan AFB in Tucson, AZ hosted an airshow in November 2021, being the last on the USAF Thunderbirds schedule for the year. In addition to the local A-10C Demo and CSAR units, the USAF F-35A Lightning II and USN F/A-18 Super Hornet performed their demonstrations.
Davis-Monthan Air Show 2021 Report
Spotlight
Added: 11 Jan 2020 | Section: Specials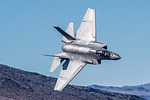 Photos of U.S. Navy F/A-18 Super Hornet, EA-18G Growler, and F-35C Lightning II and other fighters flying at low level through the famous Jedi Transition in Rainbow Canyon in Death Valley National Park, California.
Star Wars Canyon - March 2019
Added: 22 Dec 2020 | Section: Specials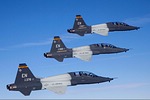 The ENJJPT program hosted by the USAF 80th Flying Training Wing at Sheppard Air Force Base is where many NATO pilots learn to fly a fighter jet. Report explaining the training program with photos of the facilities and T-38 Talons and T-6 Texan II and the ground and in the air.
ENJJPT Photo Report