Exercise Report : ASTRAL KNIGHT 2021 – Aviano AB, Italy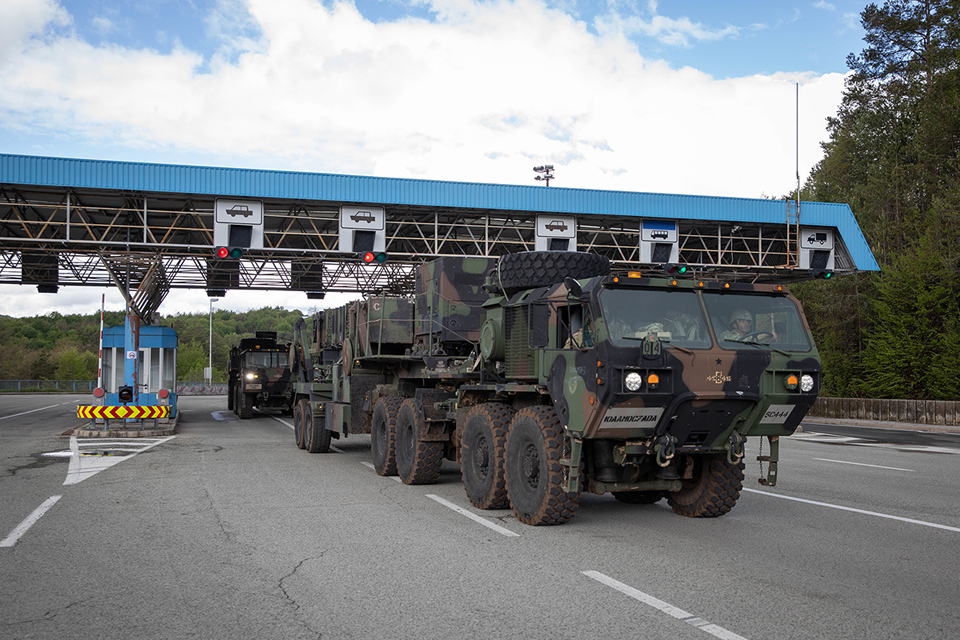 More than 40 U.S. military vehicles and the Patriot Missile System belonging to 5th Battalion, 7th Air Defense Artillery crossed the border from Slovenia to Croatia on May 15, 2021, on their way to Zemunik Air Base near the coast during DEFENDER-Europe 31 and to participate in Astral Knight 21 and exercise Immediate Response 21.
(U.S. Army photo by Sgt. Alexandra Shea).
Image source: U.S. DOD