Brazilian Air Force Bases/Stations
The map below contains the 2004 Air Bases, the Command structure, COMAR (Comando Aereo Regional - Regional Air Command), the Air Space control centres, and the CINDACTA (Centro Integrado de Defesa Aerea e Controle de Trafego Aereo - Integrated Centre of Air Defence and Air Traffic Control).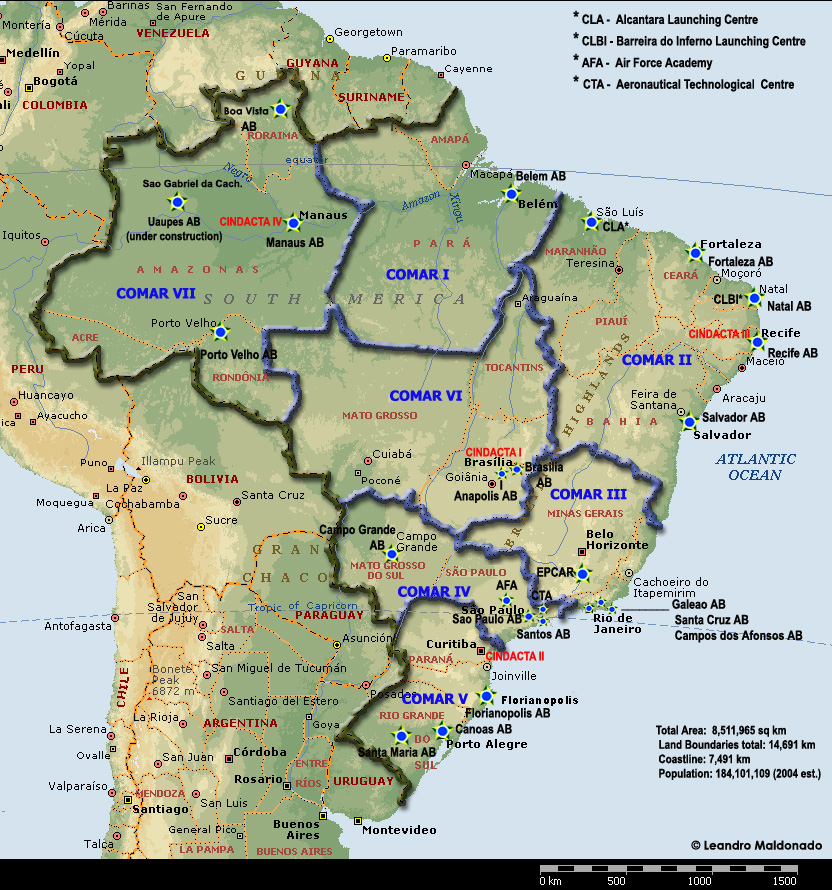 Copyright © Leandro Maldonado. May not be reproduced for any purpose without author's permission.