BACK TO DIRECTORY

PREVIOUS / NEXT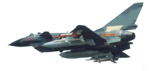 Information

> Specifications

Picture Gallery

Video Gallery

Related Links

Related Books




Technical Specifications J-10A
Powerplant: one 122.58 kN (27,557 lb st) Lyulka-Saturn AL-31FN afterburning turbofan or equivalent Chinese-produced WS-10A turbofan.

Dimensions: length 15.50m; height ?; wing span 9.70m; wing area 39sqm

Weights: empty 8,300 kg; Max Take-Off Weight 18,000 kg

Performance:

Armament: one internal 23mm cannon; up to 4500 kg (9,920lb) of ordnance including PL-8, PL-11, PL-12 (SD-10), R-73, R-77 air-to-air missiles, free-fall and guided bombs, YJ-8K ASM, YJ-9 ARM, unguided rockets, auxiliary fuel tanks, carried on up to 11 external stations.


Although many websites report specification for the J-10, the date seems to be unreliable. The specifications reported here are those that have been most recently reported. Please report any corrections or updates, webmaster@milavia.net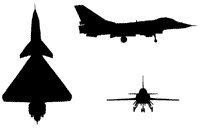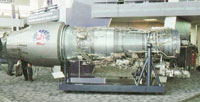 AL-31FN Turbofan